Ballast Island Outhouse
The strategic and geographic center of the island for many years, this outhouse was built around 1860-61, used until the 1960s and torn down sometime in the mid 1970s.
The building was an octagon and contained accommodations for 6 adults and 2 children. The accommodations for each child were in with an adult accommodation.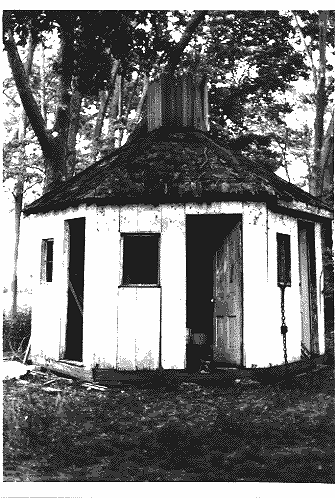 All Contents Copyright © 2000-2003 by Middle Bass on the Web, Inc. All rights reserved.
Reproduction without written permission is forbidden for any purposes other than personal use.
Revised: 21 Jul 2008 06:54:55.
This page has been accessed times