The Bass Islands - South Bass, Middle Bass and Isle St. George (aka North Bass)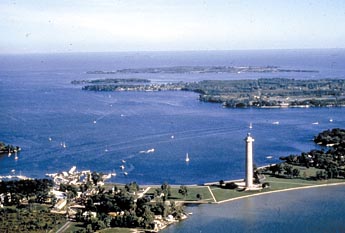 This aerial view facing north has Perry's monument on South Bass Island in the foreground. The next two large islands are Middle Bass and Isle St. George, and just beyond the northwest tip of Middle Bass, between Middle Bass and North Bass, you can also see Sugar Island.
The picture below is from higher up, and is published courtesy of Aerial Graphics, LLC. It can be ordered in many sizes from Aerial Graphics.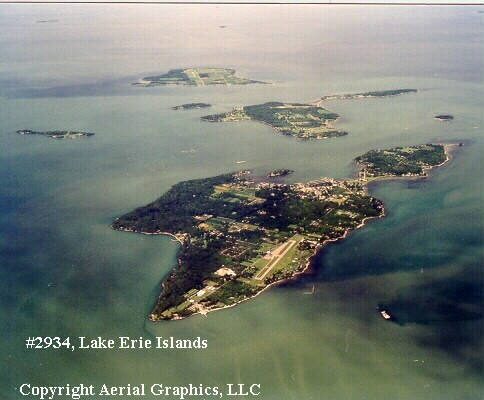 All Contents Copyright © 2000, 2001 by Middle Bass on the Web, Inc. All rights reserved.
Reproduction without written permission is forbidden for any purposes other than personal use.
Revised: 21 Jul 2008 06:54:55.
This page has been accessed times