Middle Bass Island Dock
Early 1940s
The first picture shows the dock area with a late 1930s car in the background. The second picture below shows a view from the same spot looking towards the left, with the Lonz Winery hidden behind trees, and picnic tables between the road and the water.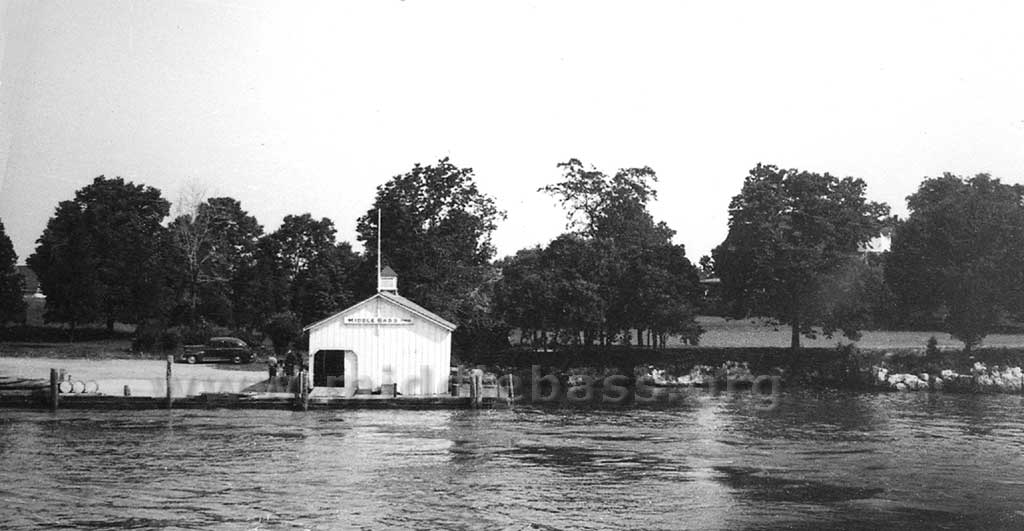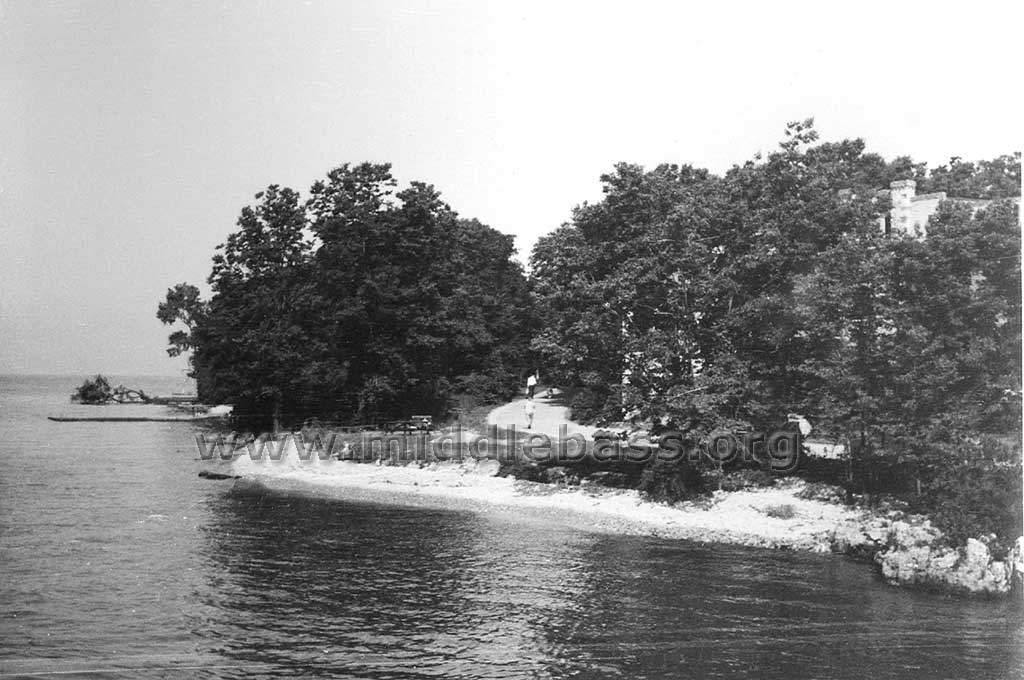 All Contents Copyright © 2000-2004 by Middle Bass on the Web, Inc. All rights reserved.
Reproduction without written permission is forbidden for any purposes other than personal use.
Revised: 21 Jul 2008 06:55:02.
This page has been accessed times