A Bald Eagle and Eaglet on Middle Bass
Here is a picture of an eaglet peeking out from the nest, and another of the mother leaving the nest. Pictures are courtesy of Barb Farley and Jim Ferguson of Photolady & Friends Photography, who were spending some time at the Middle Bass home of Jim's family, neighbors of mine.
For more pictures go to the PhotoReflect site where all her Middle Bass Eagle photos are posted for viewing or purchase. Also take a look at Barb's professional photography site at http://www.photoladyandfriends.com.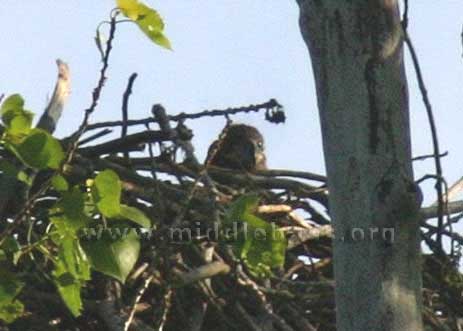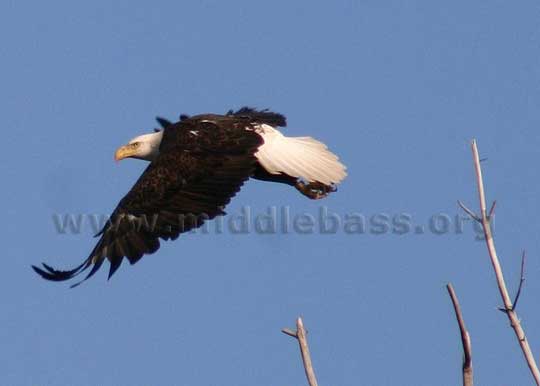 All Contents Copyright © 2000-2004 by Middle Bass on the Web, Inc. All rights reserved.
Reproduction without written permission is forbidden for any purposes other than personal use.
Revised: 21 Jul 2008 06:55:03.
This page has been accessed times