Rattlesnake Island First Day Covers 2006
These Went Through the U.S. Mail with Real Middle Bass Island Stamps
When I got the notice about the 40th anniversary Rattlesnake Island local post stamps about a month ago, I still had half a sheet of the Middle Bass Island stamps that are valid for U.S. postage and can be ordered on the island web store if you click here.
I thought this would be a unique opportunity to get some very unique island First Day Covers, so I ordered a handful of each of two types. The two cover types that I received are shown below.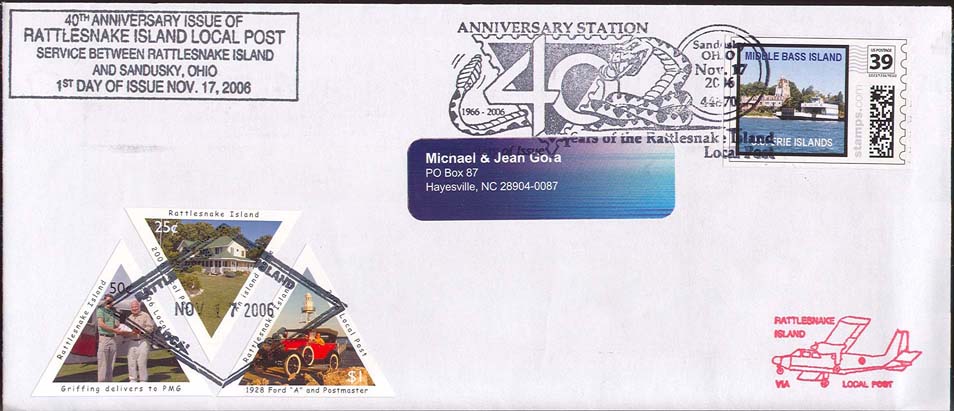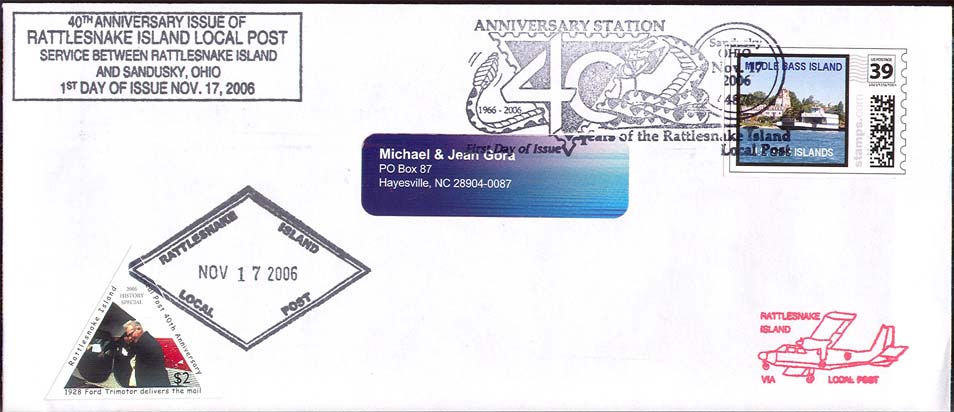 All Contents Copyright © 2000-2006 by Middle Bass on the Web, Inc. All rights reserved.
Reproduction without written permission is forbidden for any purposes other than personal use.
Revised: 21 Jul 2008 07:50:28.
This page has been accessed
times