Bobbing for Apples - October 26, 2002 - Page 1 of 4
Bobbing for apples is an old Celtic tradition that kids and their parents still have a lot of fun with. Of course, you can go apple bobbing on the web now by clicking on the link, but a real Trick or Treat party like this one on Middle Bass is a lot more fun.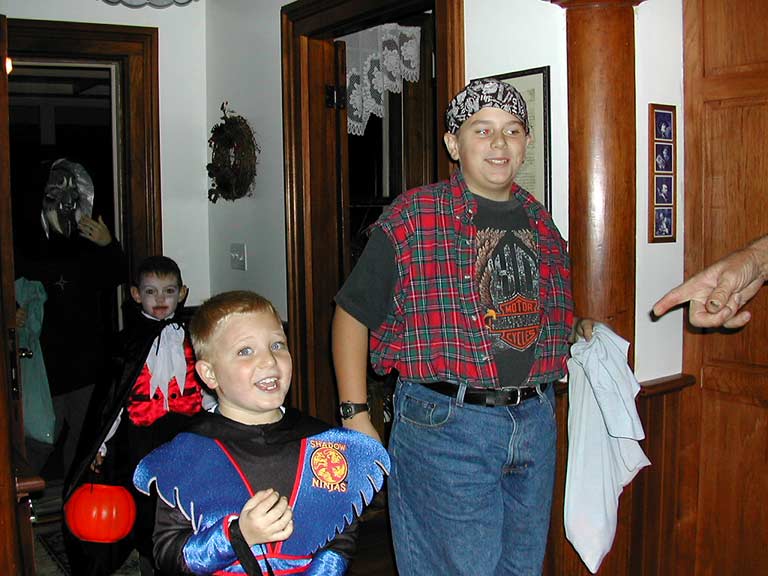 All Contents Copyright © 2000, 2001, 2002 by Middle Bass on the Web, Inc. All rights reserved.
Reproduction without written permission is forbidden for any purposes other than personal use.
Revised: 21 Jul 2008 07:49:40.
This page has been accessed times