Note: Use the Back and Next buttons on this page to navigate this set of pictures (and many others) on this site.
Crossroads on the Ice - The New Winter Traffic Sign
February 7, 2003
As we were stopped to take a picture of the new sign with directions to South Bass, Middle Bass, North Bass and ChryslerVille, Dale Burris came by in Nellie Bell, his 1929 Model A. It's the last Model A outfitted as an ice car on Lake Erie, but there used to be a number of them.
We asked whether ChryslerVille, the new ice shantytown north of Green Island, would be paying its fair share of island taxes, but were told that it's the first real tax-free community in Ohio.
This sign is about halfway between Put-in-Bay and Rattlesnake Island. We got there by driving off Middle Bass just west of the dock at Sonny Schneider's house and going about a mile. From the sign, we headed north towards North Bass, and then took a turn east to the old boat ramp on the north shore of the Middle Bass Club on the west end Middle Bass. There, we met a few people to move another shanty out to an area north of Rattlesnake. Click on the Next button above to continue the pictures and the story.
A few days after we took these pictures, on February 10, a storm hit that resulted in 20 ice anglers rescued after they were stranded by unexpected bad weather.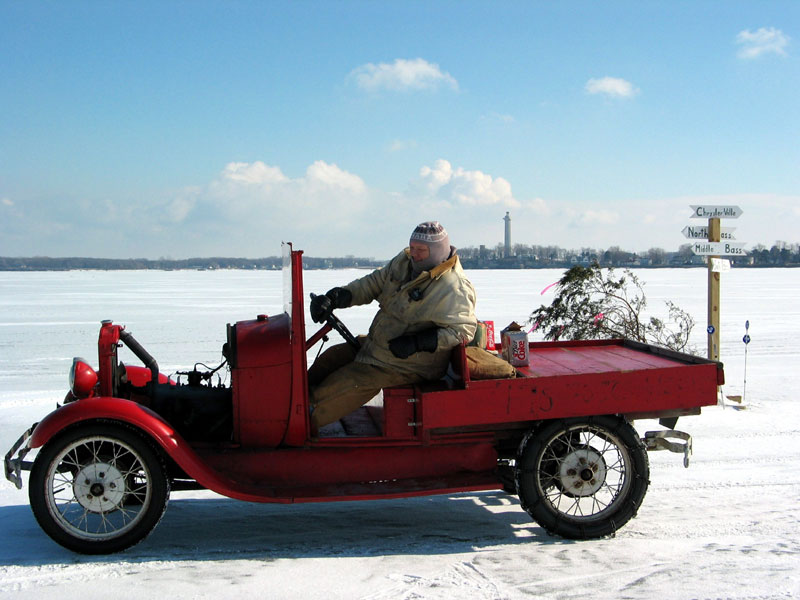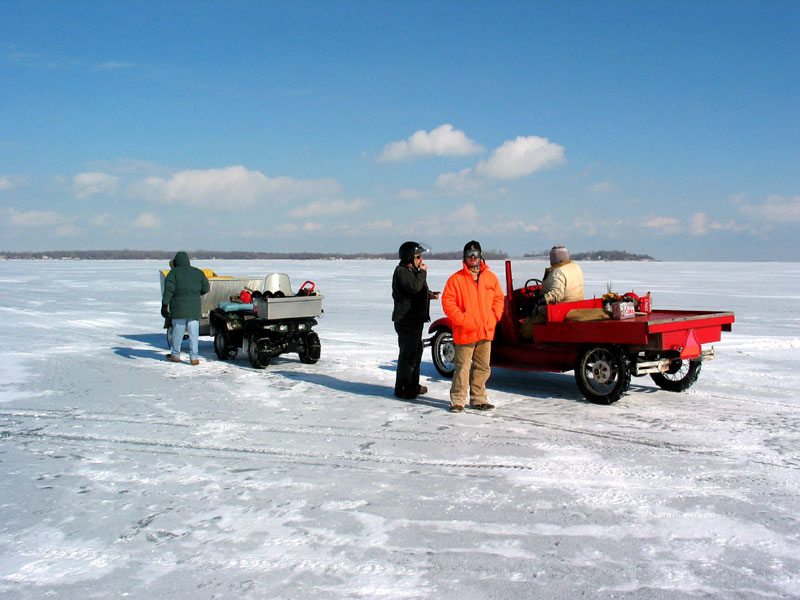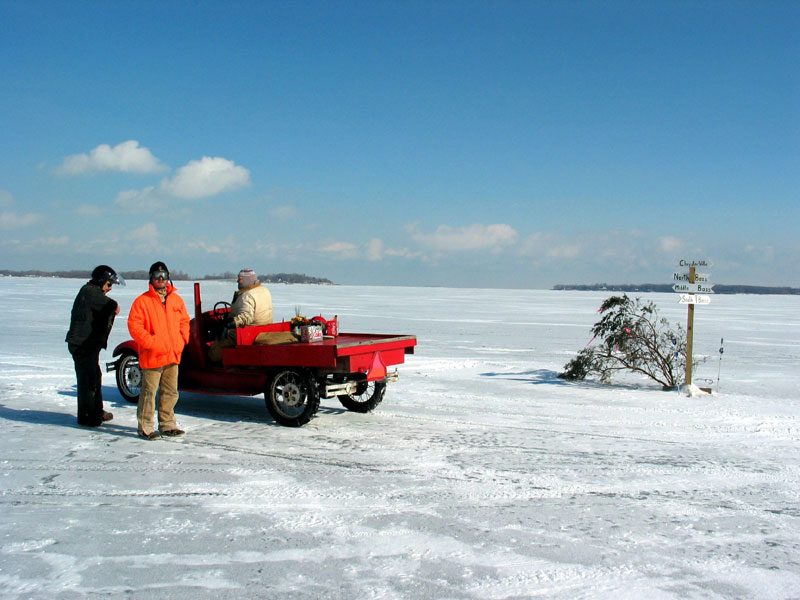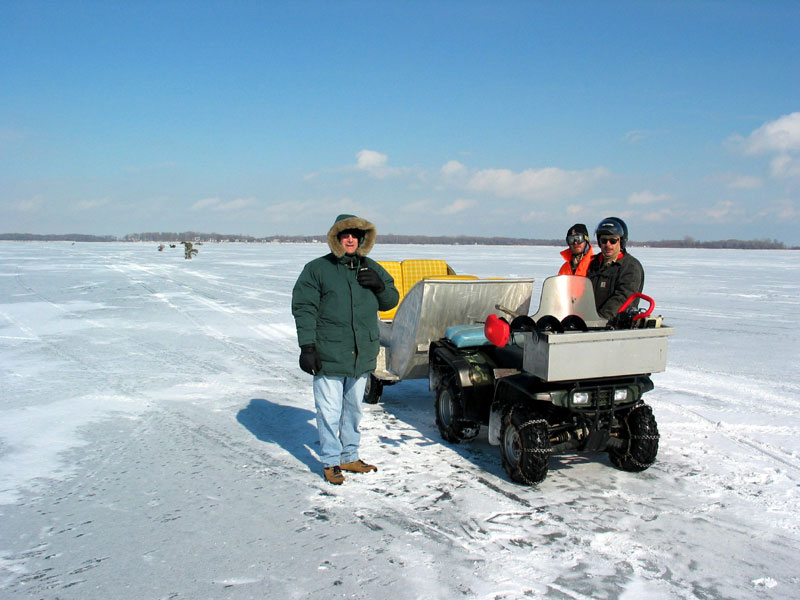 All Contents Copyright © 2000-2003 by Middle Bass on the Web, Inc. All rights reserved.
Reproduction without written permission is forbidden for any purposes other than personal use.
Revised: 21 Jul 2008 07:49:42.
This page has been accessed times