A Middle Bass Island Ice Shanty from Inside
February 7, 2003
This looks fairly comfortable. The new 2-man shanties have much more room inside and are much cozier than the 1-man shanties of the past. On the edges, you can see one arm rest from each chair.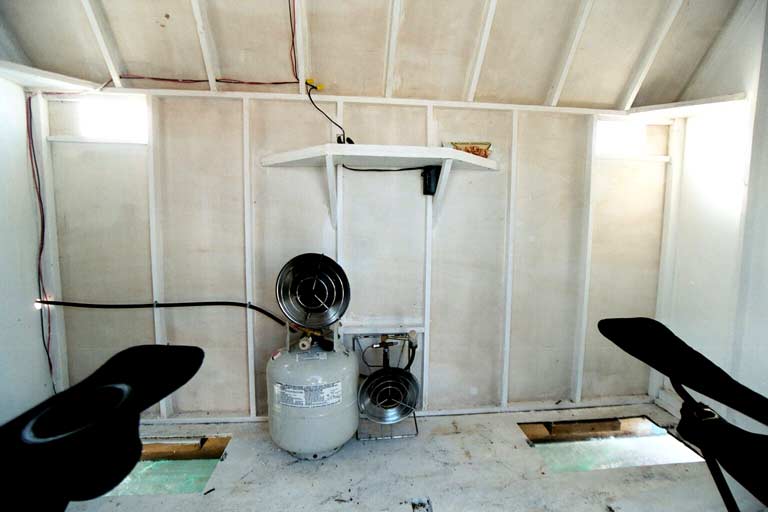 All Contents Copyright © 2000-2003 by Middle Bass on the Web, Inc. All rights reserved.
Reproduction without written permission is forbidden for any purposes other than personal use.
Revised: 21 Jul 2008 07:49:42.
This page has been accessed times