A Nearby Airboat
February 7, 2003
Just east of our location, an airboat had come all the way from the mainland and was having a good day fishing. If you look closely, you'll see two big fish between the two red pails.
In the second picture, you can see how close we are to the east end of Rattlesnake, and can also see Perry's monument in the distance.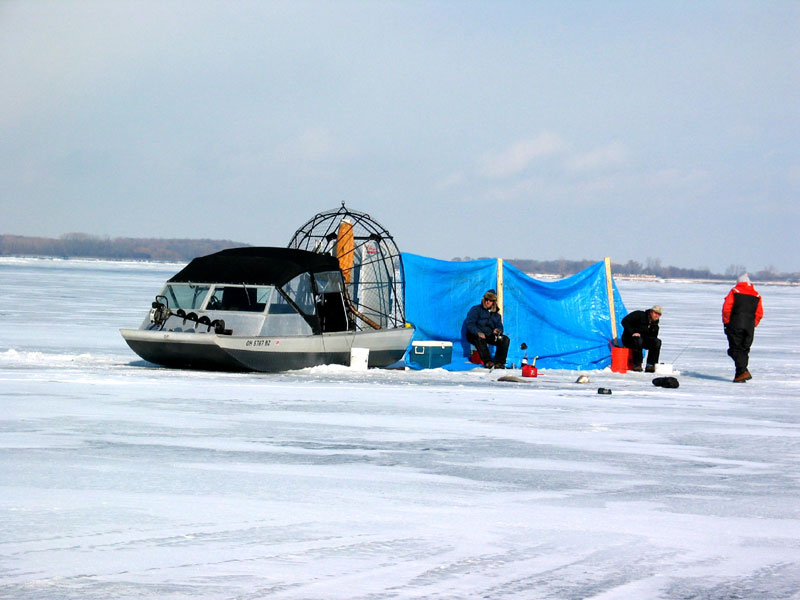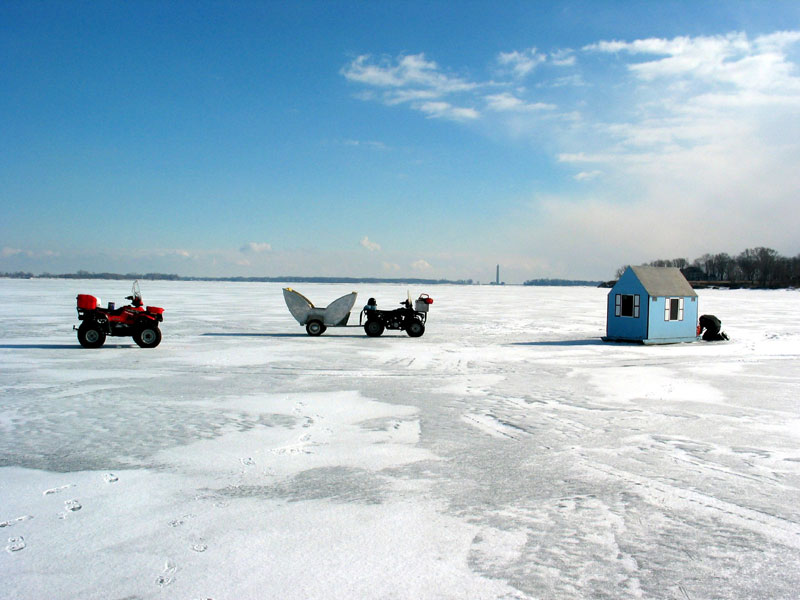 All Contents Copyright © 2000-2003 by Middle Bass on the Web, Inc. All rights reserved.
Reproduction without written permission is forbidden for any purposes other than personal use.
Revised: 21 Jul 2008 07:49:42.
This page has been accessed times