Drilling
February 7, 2003
For a two-man ice shanty like this one, five holes need to be drilled. Two side-by-side holes make a single hole in the ice large enough to pull a big fish out of. A two-man shanty requires two such holes.
After the shanty is moved over the holes, a fifth hole is made outside to fasten an anchor to. Usually just a piece of wood with a rope attached, the anchor keeps the shanty in position if a strong wind comes up. The shanty is stabilized further by pushing the ice shavings from the holes around the base and pouring some water on them, creating additional support.
The ice was over 20 inches thick on this day.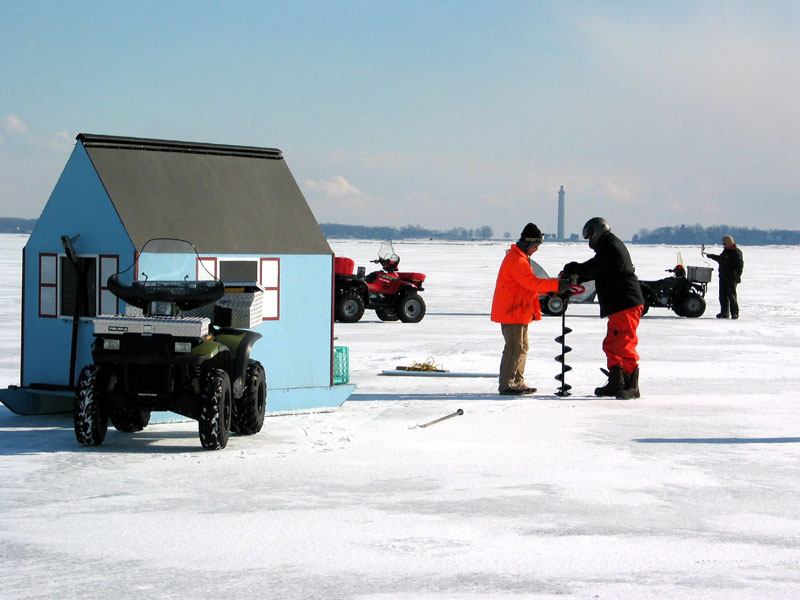 All Contents Copyright © 2000-2003 by Middle Bass on the Web, Inc. All rights reserved.
Reproduction without written permission is forbidden for any purposes other than personal use.
Revised: 21 Jul 2008 07:49:42.
This page has been accessed times