More Ice Shanties
February 7, 2003
The ice shanties on the previous pages are fairly new and have propane heaters inside. Jim Roesch's, shown below, is a more traditional shanty that has a wood stove. The chimney is a good indication of this style.
The "2 Lite" shanty shown below was one of the more picturesque ones around. It was sitting near the ramp at the north end of the Middle Bass Club, probably waiting to be pulled back out.
Note the radio antenna. Most of the shanties use marine radios to stay in touch with the world, not CB's.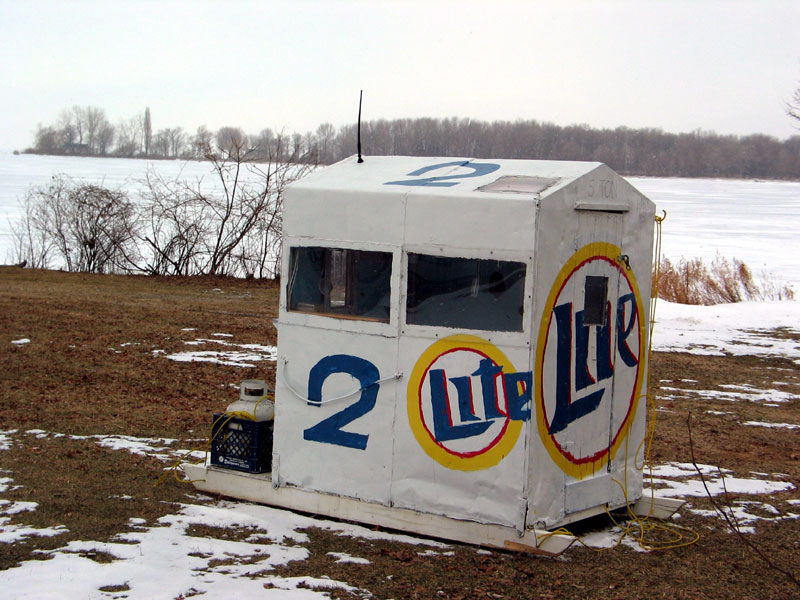 All Contents Copyright © 2000-2003 by Middle Bass on the Web, Inc. All rights reserved.
Reproduction without written permission is forbidden for any purposes other than personal use.
Revised: 21 Jul 2008 07:49:42.
This page has been accessed times