Construction on the new My Aunt Irma's Store
November 14, 2002 newer picture from Feb., 2003
The new My Aunt Irma's Store is being built on Fox Road just north of the State Park Marina. The picture was taken at 3 PM on November 14. By end of day November 15 all the wall panels and half of the roof panels were installed. Weather permitting, the plans are to have the building structure in place by the end of day on November 16.

The construction is timber frame, using exposed beams that will be visible inside the store and a ceiling that will be tongue and groove paneling. On the roof are insulated panels attached to the beams. The walls are 6 inch insulated panels. Wiring is to be installed in the walls as needed and drywall will be used as the inside wall surface. Stop by and take a look at the details of the construction if you have a chance. With timber frame, frame and shell assembly takes only a few days and then the inside finishing begins. The results should be impressive.

The store will open in spring 2003. Watch for the grand opening.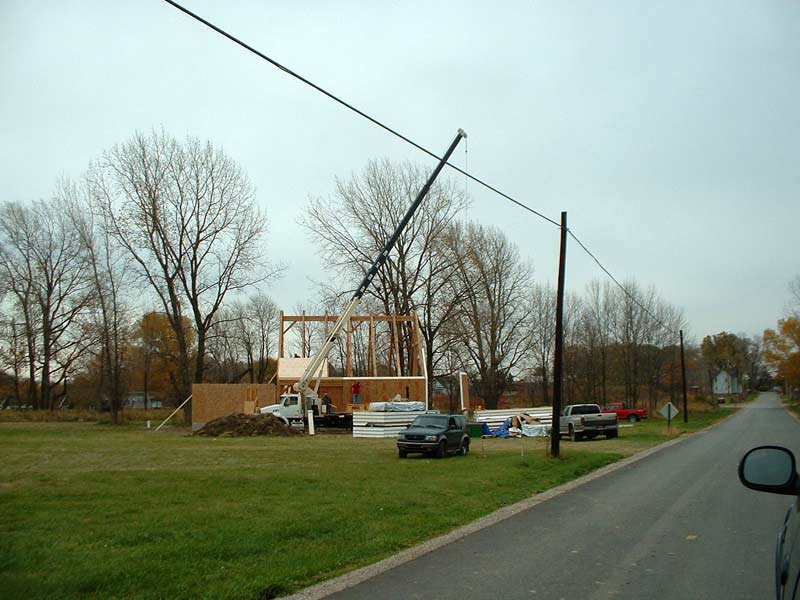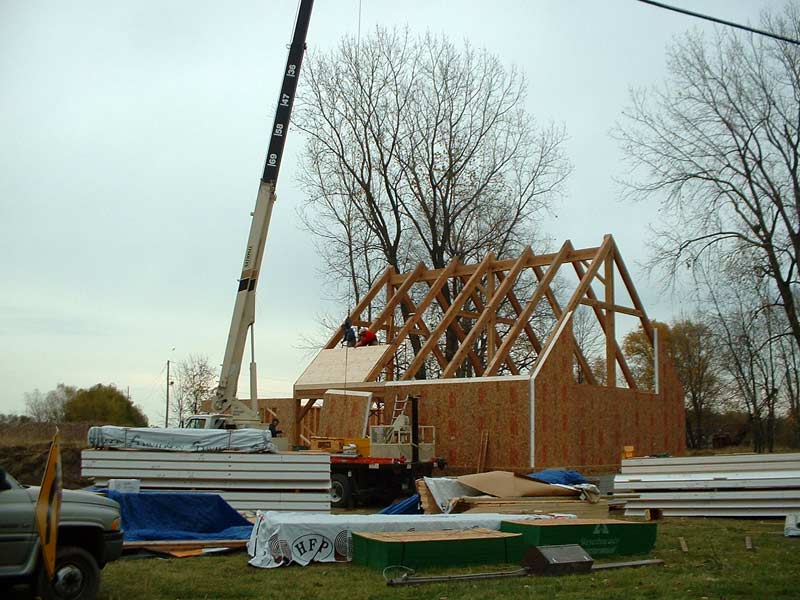 All Contents Copyright © 2000, 2001, 2002 by Middle Bass on the Web, Inc. All rights reserved.
Reproduction without written permission is forbidden for any purposes other than personal use.
Revised: 21 Jul 2008 07:49:43.
This page has been accessed times