Construction on the new My Aunt Irma's Store
April 17, 2003 previous picture
The biggest visible change since the last picture in February is the addition of the decks on 3 sides.
According to Jim, these are for the men to sit on while their women are in the shop.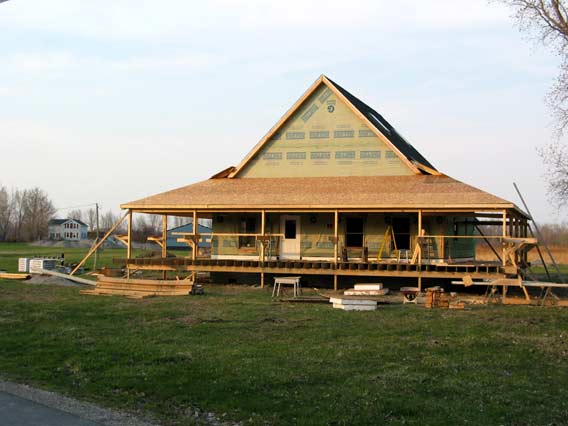 All Contents Copyright © 2000-2003 by Middle Bass on the Web, Inc. All rights reserved.
Reproduction without written permission is forbidden for any purposes other than personal use.
Revised: 21 Jul 2008 07:49:44.
This page has been accessed times