Redevelopment Plan for Johnston's Cottages
July 15, 2004
The zoning has been approved for ten manufactured homes at the site of the Johnston's cottages cluster, but an additional approval will be needed to turn this into a condominium with shared public space and a shared treatment plant. There will also most likely be a stipulation that no rentals for less than 30 or 60 days are allowed.
The most interesting part of the diagram is hidden at the bottom. Note that Deist Road in front of the cottages is entirely south of the actual Deist Road right-of-way.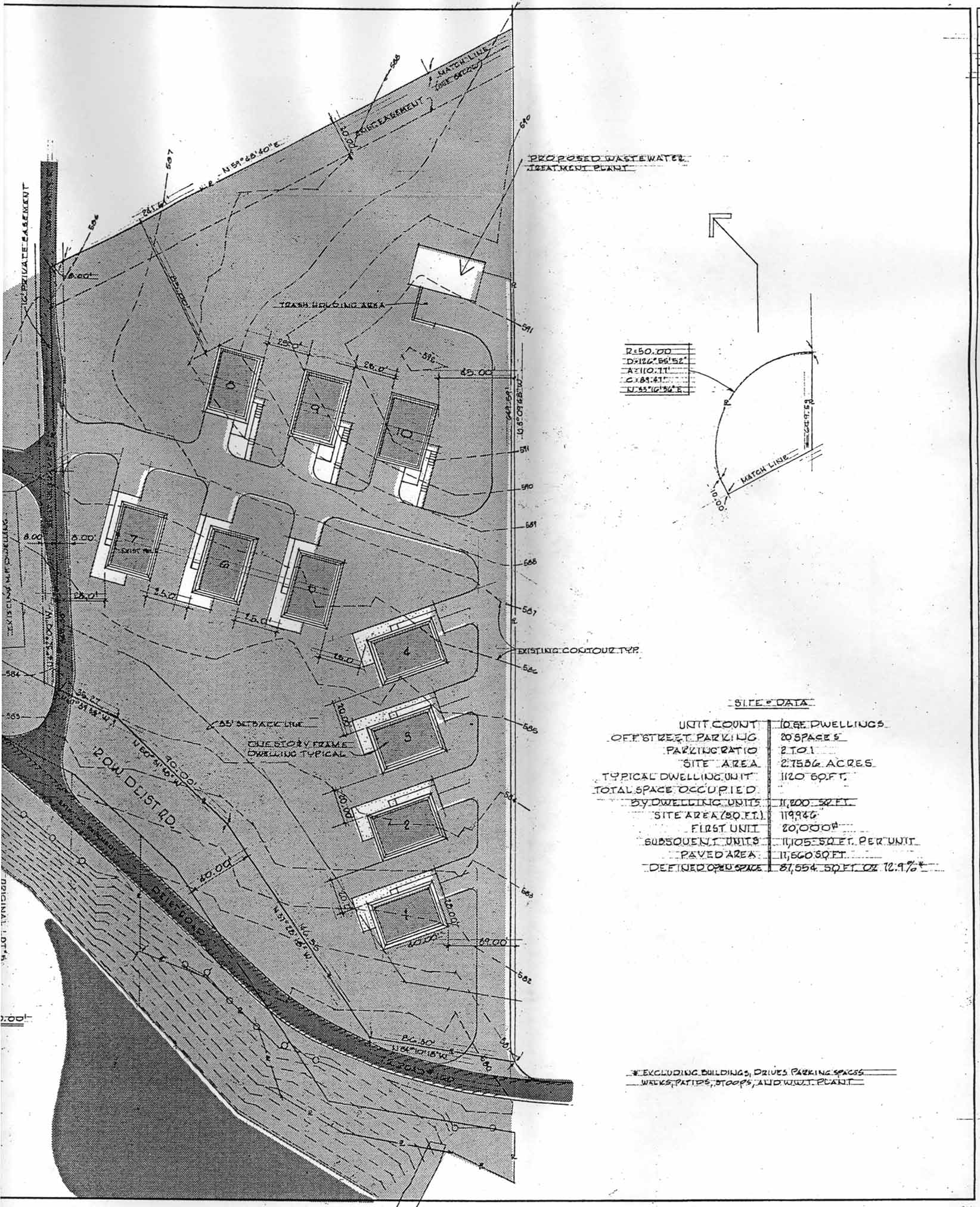 All Contents Copyright © 2000-2004 by Middle Bass on the Web, Inc. All rights reserved.
Reproduction without written permission is forbidden for any purposes other than personal use.
Revised: 21 Jul 2008 07:49:46.
This page has been accessed times