The Lonz Home Beside the Winery
Located beside the Lonz Winery and long the most visible of the older mansions on Middle Bass, the original home of George Lonz was used in recent years mostly as a dormitory for the summer staff at the winery. Since the winery has been closed, the home has fallen into disrepair and has not been used. Plans for it are currently uncertain. When it was first built, the house was called Lonzvilla for many years.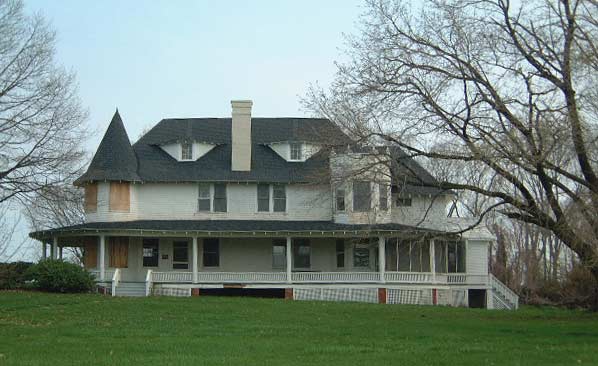 All Contents Copyright © 2000, 2001 by Middle Bass on the Web, Inc. All rights reserved.
Reproduction without written permission is forbidden for any purposes other than personal use.
Revised: 21 Jul 2008 07:49:51.
This page has been accessed times