The Lonz Winery, July 1, 2000, The Last Day It Was Open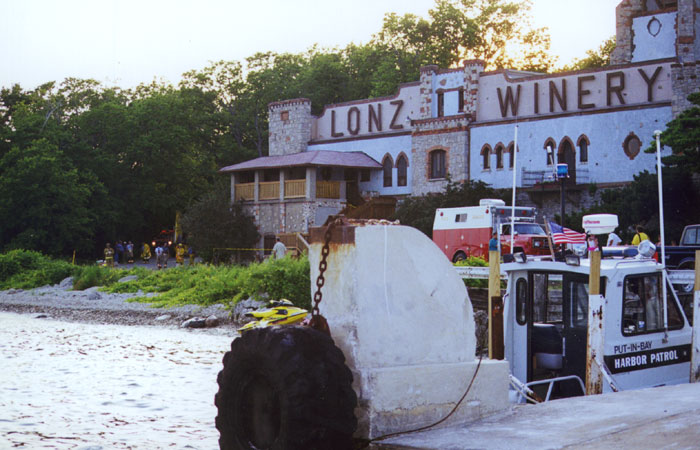 July 1 was a Friday, the beginning of a holiday weekend, and one of the three busiest weekends of the year for the winery. When a terrace at the winery collapsed late that afternoon, it resulted in the death of one person and in injuries, including many serious ones, to about 80 others. The disaster was reported that day and the next in the national news everywhere, and Middle Bass Island achieved a tragic notoriety.
The Miller Ferry dock at Catawba was lined with EMS vehicles from all over northern Ohio waiting for the injured, while most or all of the critically injured were flown out by helicopter to nearby hospitals.
All Contents Copyright © 2000, 2001 by Middle Bass on the Web, Inc. All rights reserved.
Reproduction without written permission is forbidden for any purposes other than personal use.
Revised: 21 Jul 2008 07:49:51.
This page has been accessed times