George Lonz Obituary, Sandusky Blade, May 16, 1969
George Lonz was born on January 12, 1887 on Middle Bass Island. He passed away on May 15, 1969. Although he had cancer of the prostrate and the obituary says he died of this, later reports state that he actually died of a stroke.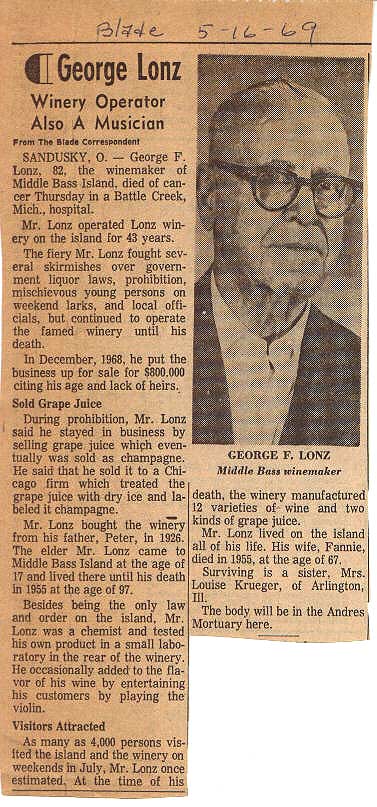 All Contents Copyright © 2000, 2001 by Middle Bass on the Web, Inc. All rights reserved.
Reproduction without written permission is forbidden for any purposes other than personal use.
Revised: 21 Jul 2008 07:49:52.
This page has been accessed times