Lost Ballast Island, off the southwestern tip of Ballast Island, around 1905
Lost Ballast is now nothing more than an empty reef visible only when the water is low.
Earlier maps show Lost Ballast as being part of a peninsula actually part of Ballast Island.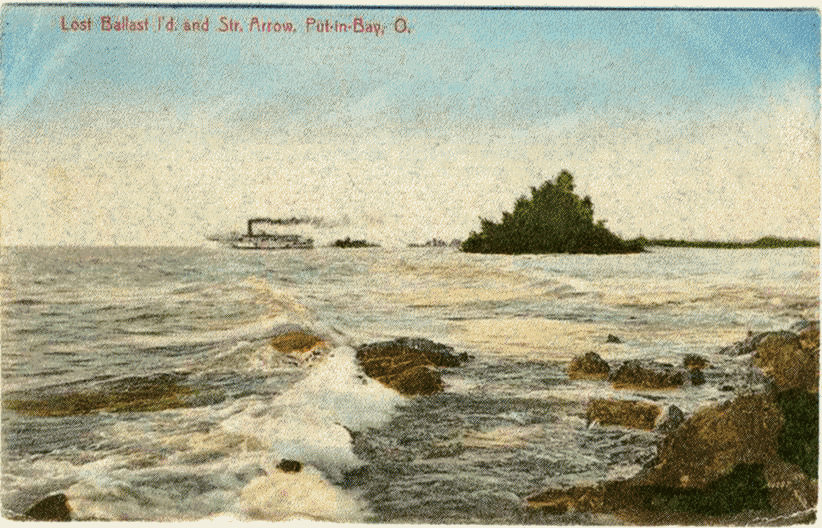 All Contents Copyright © 2000, 2001 by Middle Bass on the Web, Inc. All rights reserved.
Reproduction without written permission is forbidden for any purposes other than personal use.
Revised: 21 Jul 2008 07:49:52.
This page has been accessed times