General Benjamin and Caroline Harrison
at the Berdan Cottage at the Middle Bass Club, 1888
General Harrison, later to become president, is seated on the far right.
View article about this visit at rbhayes.org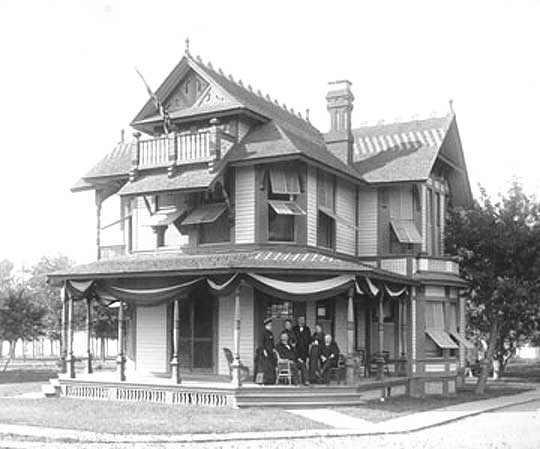 All Contents Copyright © 2000-2003 by Middle Bass on the Web, Inc. All rights reserved.
Reproduction without written permission is forbidden for any purposes other than personal use.
Revised: 21 Jul 2008 07:49:53.
This page has been accessed times