Pelee Island (Canada) - Aerial View
Pelee Island is 5 miles northeast of Middle Bass, and is slightly north of Middle Island, which is the southernmost point in Canada.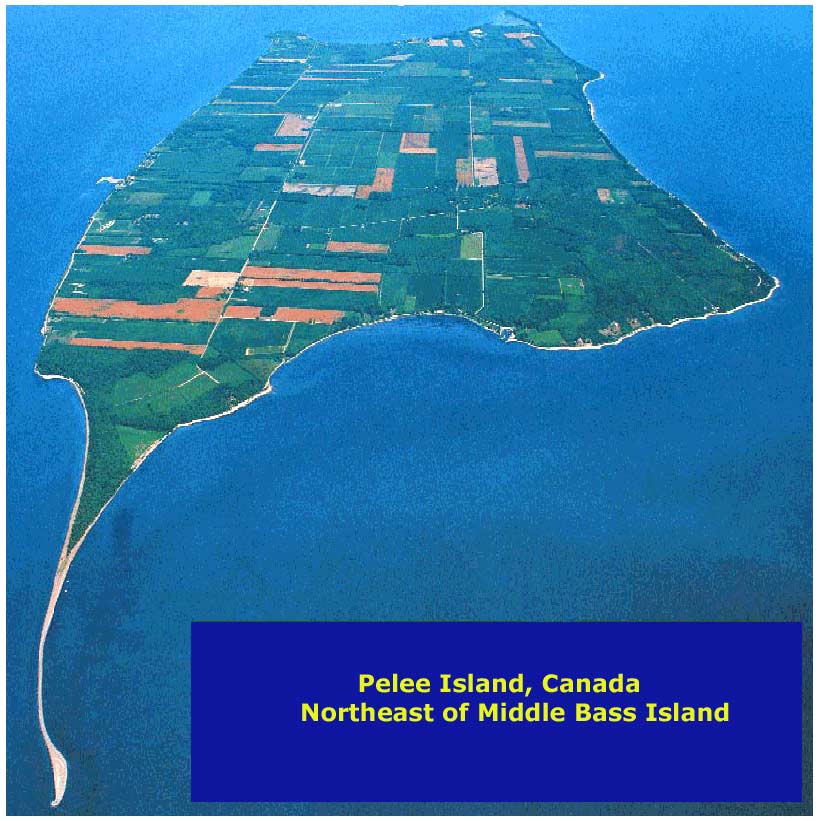 All Contents Copyright © 2000-2003 by Middle Bass on the Web, Inc. All rights reserved.
Reproduction without written permission is forbidden for any purposes other than personal use.
Revised: 21 Jul 2008 07:50:04.
This page has been accessed times