The Wind Storm of March 9, 2002
Pictures 1-4
Pictures 5-8
March 9, 2002: A major wind storm, called a tornado by some, hit the West End of Middle Bass Island. Wind speeds were measured at 95mph, and caused serious damage to a number of homes. Damage to trees in the area was very significant. 14 trees were toppled in the grove and 6-8 houses were damaged. Nagelbush's cottage sustained great damage from a large Cottonwood tree. See the following pictures of the cleanup and of the tree that fell between the Bilski & Betz houses.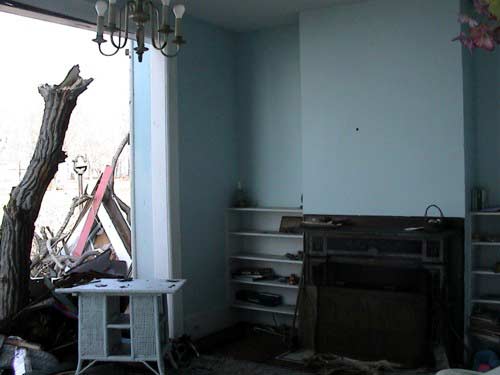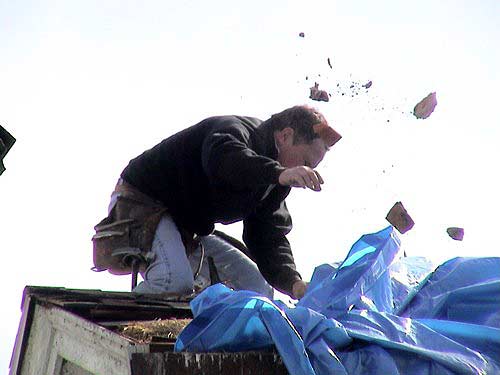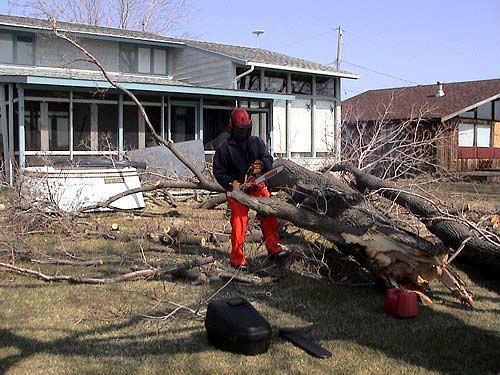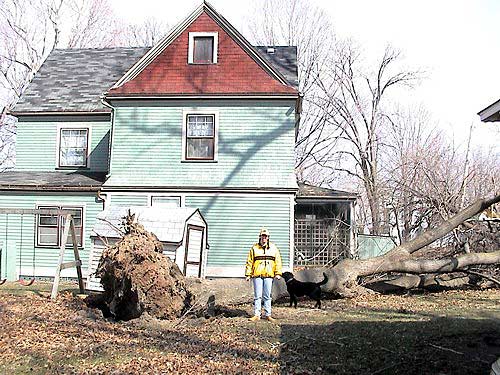 All Contents Copyright © 2000, 2001, 2002 by Middle Bass on the Web, Inc. All rights reserved.
Reproduction without written permission is forbidden for any purposes other than personal use.
Revised: 21 Jul 2008 07:50:11.
This page has been accessed times