J. F. Walleyes Restaurant burning October 19, 2002, around 4PM
for a picture of post-fire re-construction in Feb., 2003, click here
After the rain stopped early in the morning, the weather had turned beautiful for the island's annual turkey shoot. But the winds continued to gust from the west at 25-30 knots. A turkey was about to be deep fried on the veranda, when some oil spilled over. One person suffered minor burns. Firefighting focused successfully on keeping the propane tank, visible behind the right rear of the restaurant, from exploding. But the restaurant was a total loss.
Walleye's was a very popular destination for food, drink and island atmosphere, and was the only restaurant on the island open year round. We hope it will be rebuilt quickly.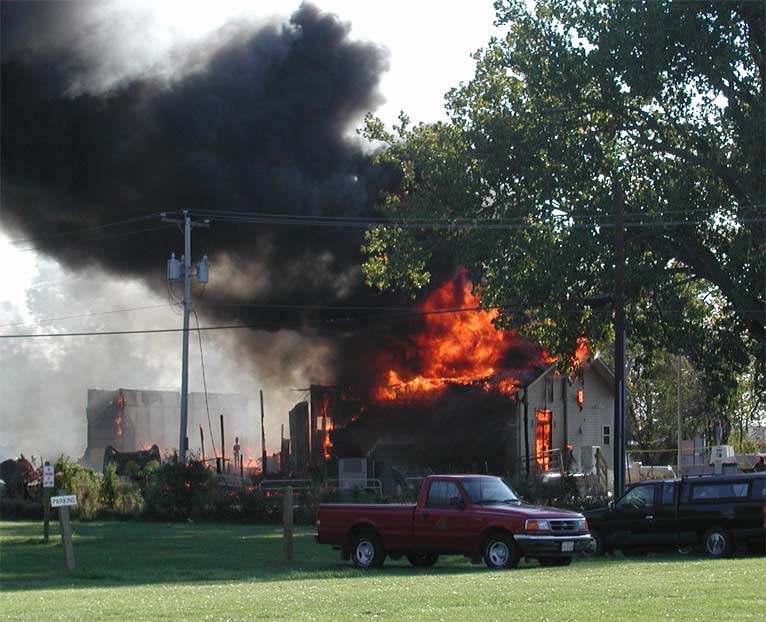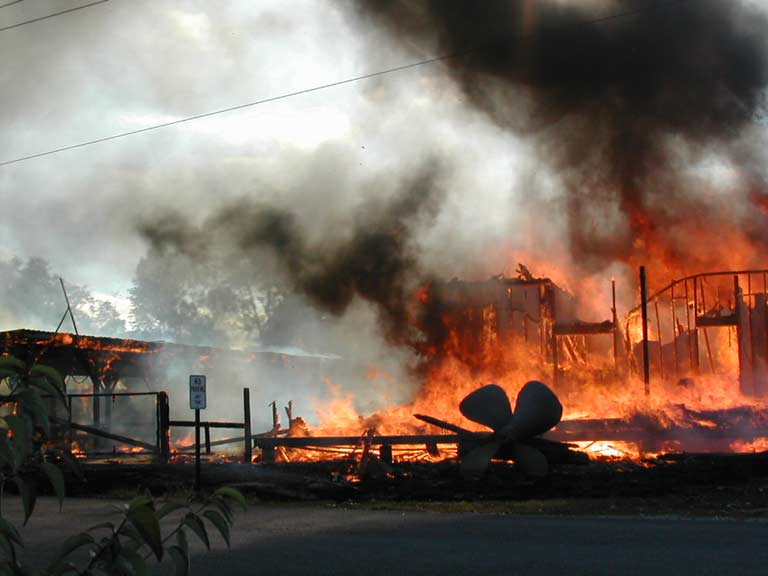 All Contents Copyright © 2000, 2001, 2002 by Middle Bass on the Web, Inc. All rights reserved.
Reproduction without written permission is forbidden for any purposes other than personal use.
Revised: 21 Jul 2008 07:50:16.
This page has been accessed times