J. F. Walleyes Restaurant a Few Hours After the Fire - October 19, 2002
Note that the left side of the wall behind the propane tank is still intact after the fire has been put mostly out, just before sunset. This is the only intact wall at this time, because it was sprayed more heavily with water than any other, in order to protect the propane.
But pictures on the following pages, from the morning after, show what can happen when a blaze that is almost out is left unattended overnight.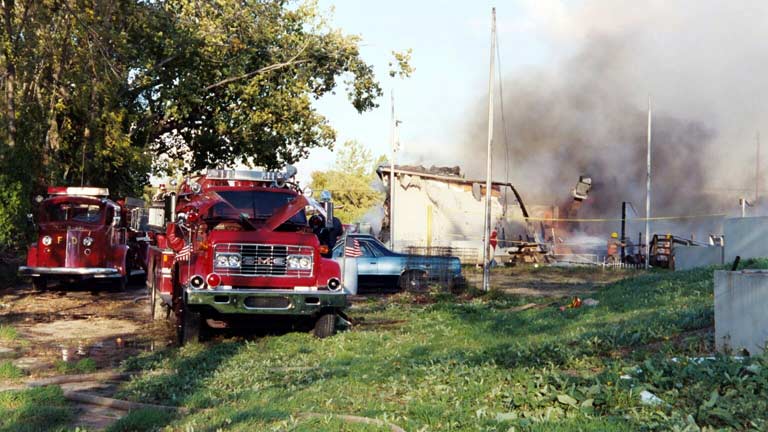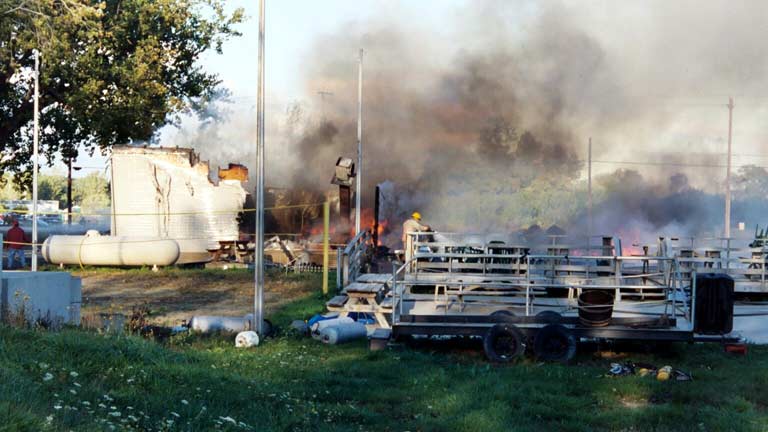 All Contents Copyright © 2000, 2001, 2002 by Middle Bass on the Web, Inc. All rights reserved.
Reproduction without written permission is forbidden for any purposes other than personal use.
Revised: 21 Jul 2008 07:50:16.
This page has been accessed times