J. F. Walleyes Restaurant the Day After the Fire - October 20, 2002
We went back to Walleyes about 7AM the day after the fire, in order to get some pictures of the debris in the sunrise. There wasn't much sunrise, but much to our surprise, the one remaining wall close to the propane tank had re-ignited, and there were no firemen around.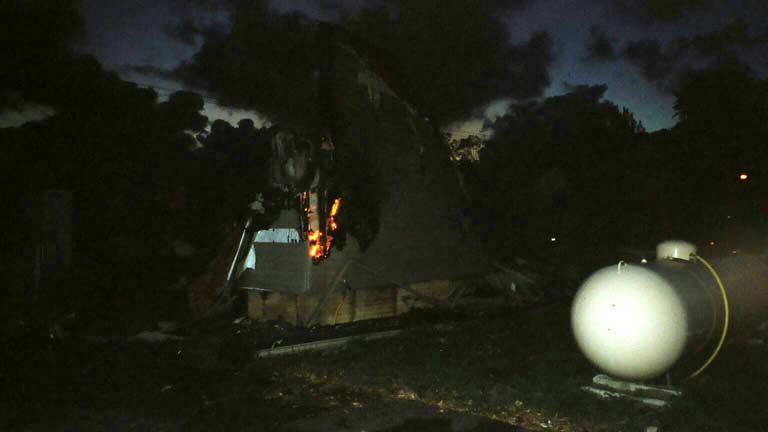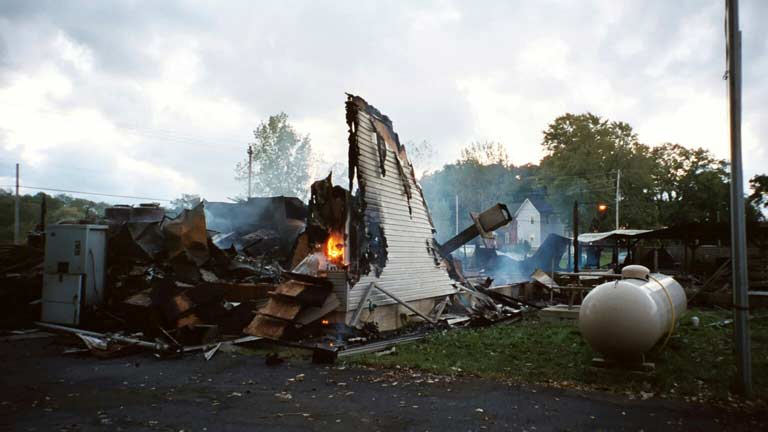 All Contents Copyright © 2000, 2001, 2002 by Middle Bass on the Web, Inc. All rights reserved.
Reproduction without written permission is forbidden for any purposes other than personal use.
Revised: 21 Jul 2008 07:50:16.
This page has been accessed times