Wehrle's Dance Hall, 1888
This was on the site of the Lonz Winery. Note the lettering "Wine Vaults" around the door on the ground floor. The same wine vaults are still there under Lonz's. This image is from the Detroit Photographic Co. records at the Library of Congress, but had two large tears in it which we repaired.
There is also a picture of Wehrle's Hall in the 1860s or early 1870s here.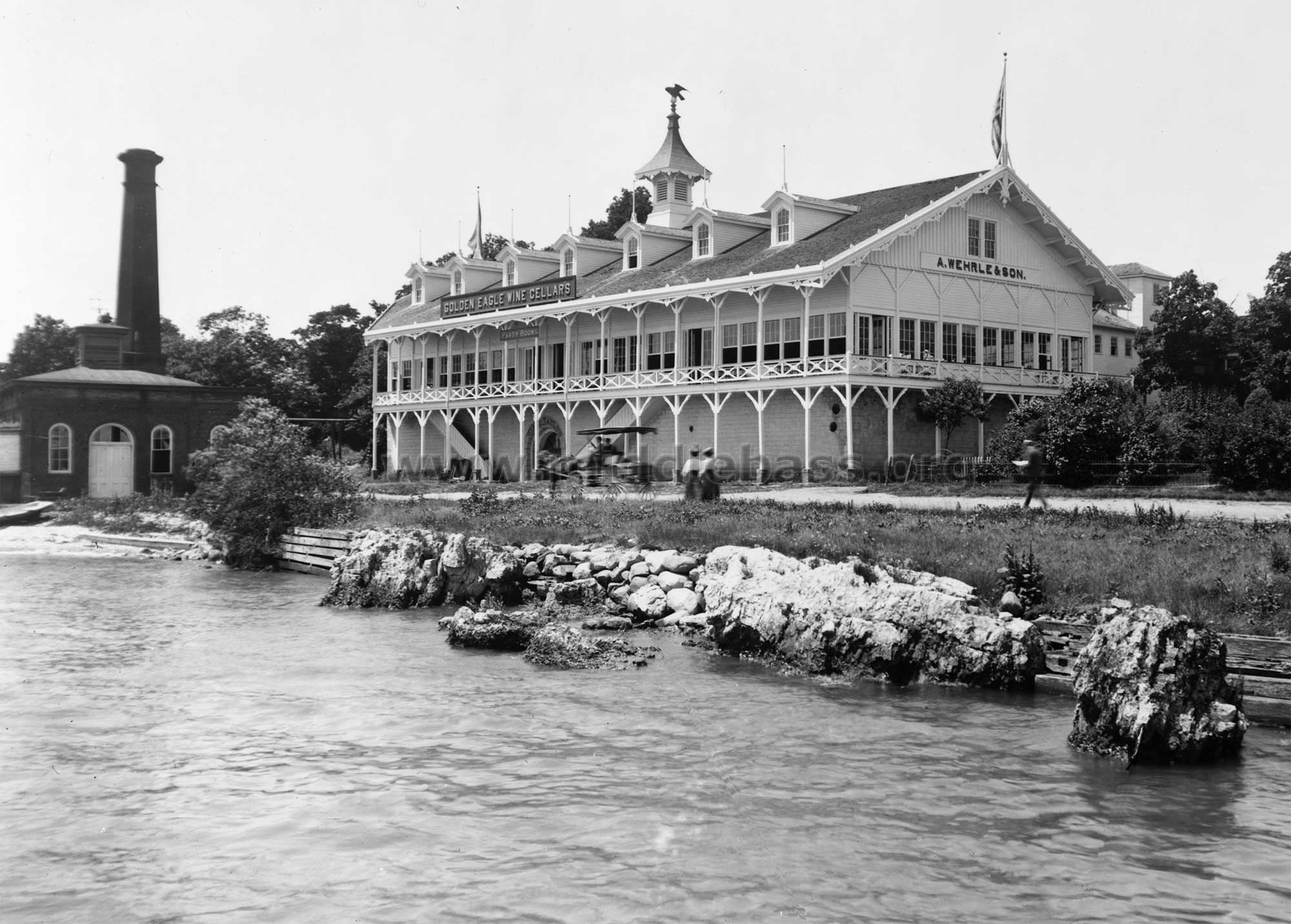 All Contents Copyright © 2000-2005 by Middle Bass on the Web, Inc. All rights reserved.
Reproduction without written permission is forbidden for any purposes other than personal use.
Revised: 11 Apr 2009 03:39:44.
This page has been accessed
times