2nd Annual Put-in-Bay Days
at Sloppy Joe's Bar in Key West, Florida
and two other Florida pictures. Pictures courtesy of Roman Sapecki
February 18, 2006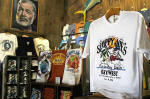 Sloppy Joe's embraced the sister village of Put-in-Bay by displaying a banner T-shirt to commemorate the 2nd annual gathering prominently in the entrance of their shop.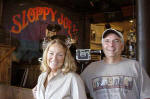 More Middle Bass locals: Teddi and John Pertner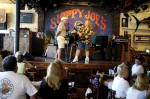 John up on stage belting it out with Westside Steve.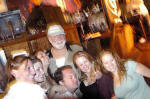 Pat Dailey with many of his admirers.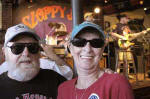 The Hahns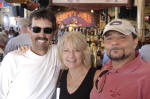 Our Captain Glenn Cooper of the Miller Ferry with Amy and Butch.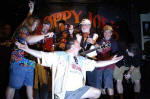 Group encore with the PIB Troubadours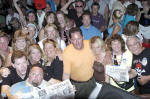 Group shot of many of the South Bass islanders holding a Put-in-Bay Gazette.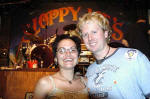 Hollie & Mike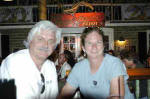 Roman & Sue Sapecki of Middle Bass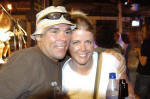 Jeff & Jillian - Two Scottish visitors to Key West who say they will now plan a trip to Middle Bass.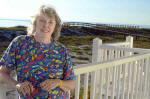 Carol Richardson of Middle Bass. Picture taken in Florida, but not at Key West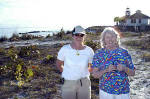 Sue Sapecki with Carol
All Contents Copyright © 2000-2005 by Middle Bass on the Web, Inc. All rights reserved.
Reproduction without written permission is forbidden for any purposes other than personal use.
Revised: 21 Jul 2008 07:50:24.
This page has been accessed
times