1st Annual MBI Island Cleanup
On April 3, 2001, the first roadside litter patrol was started. Twelve island residents, one township employee and one dog (he chased snakes, rabbits and a few geese at the dock) picked up litter along Fox Road, Lonz Road, Runkel Road and Deist Road after a sandwich lunch at Town Hall.
We hope that this can be an inspiration to all who visit us to help keep our roadways clear of litter.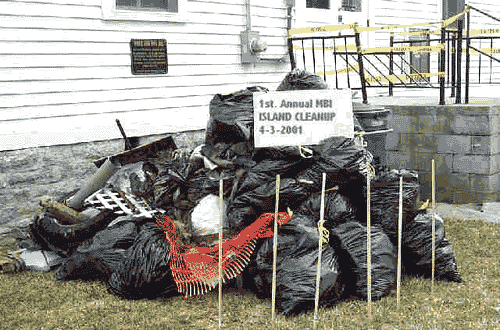 All Contents Copyright © 2000, 2001 by Middle Bass on the Web, Inc. All rights reserved.
Reproduction without written permission is forbidden for any purposes other than personal use.
Revised: 21 Jul 2008 07:49:50.
This page has been accessed times