Navigation
History
Links
Community
Sugar Island ~ 1908
At the beginning of the 20th century, Sugar Island, just off the northwest tip of Middle Bass, was a resort destination offering "Beach, boating, fishing, bathing, ball grounds" and more. With regular steamers bringing tourists during the summer, it was a very popular place. See the excursion flyer under the picture.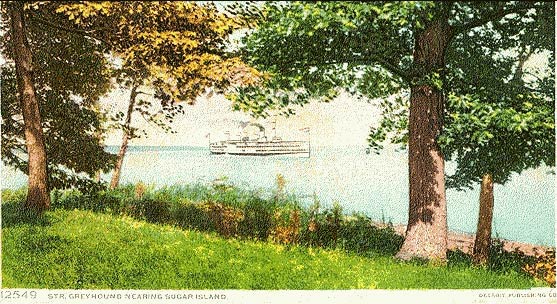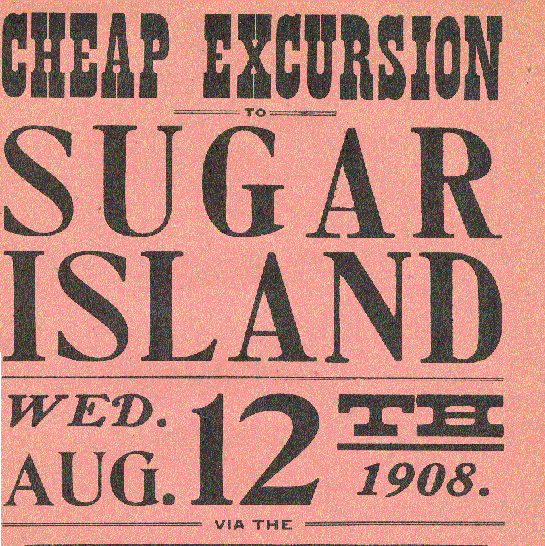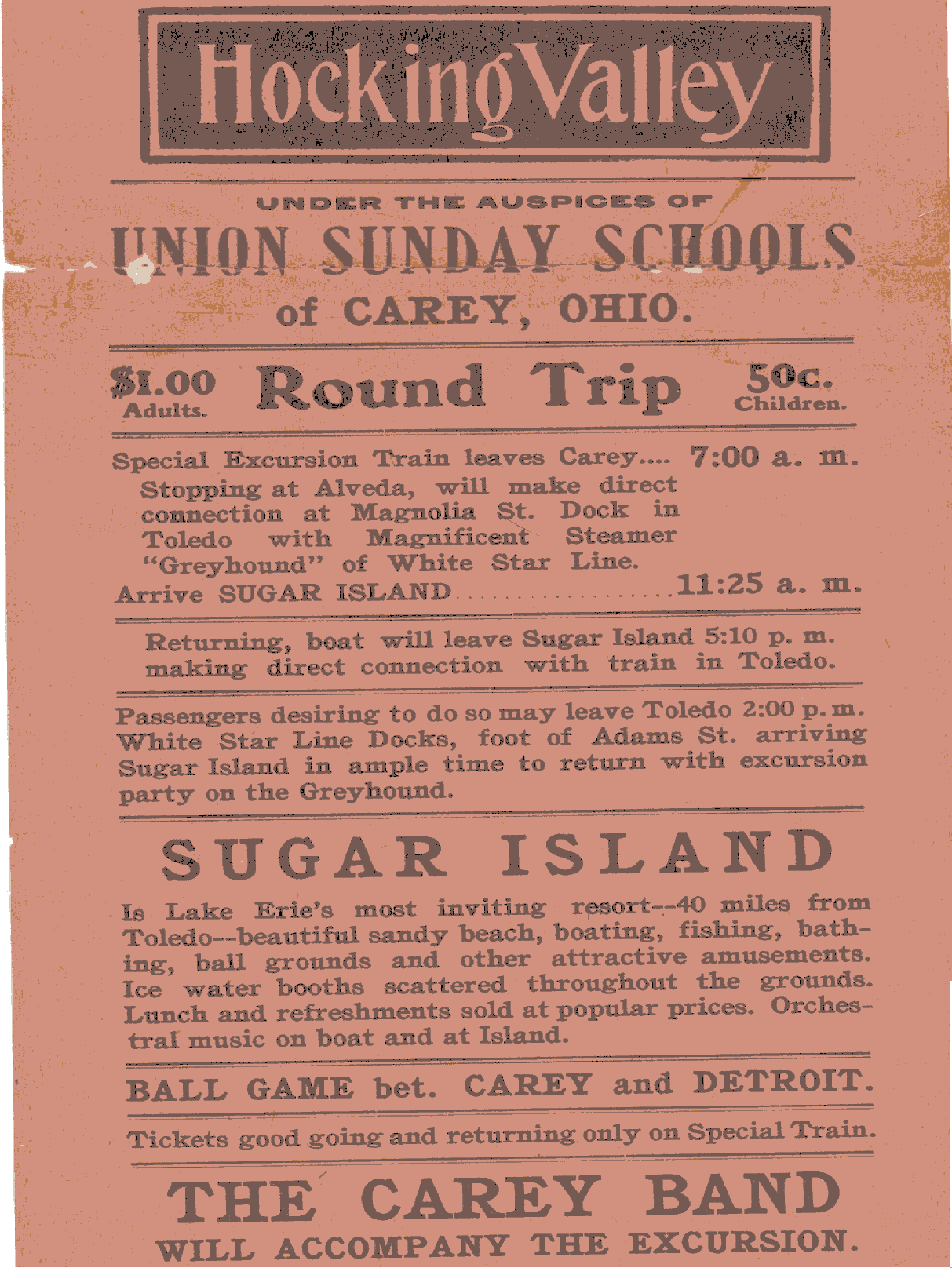 All Contents Copyright © 2000, 2001 by Middle Bass on the Web, Inc. All rights reserved.
Reproduction without written permission is forbidden for any purposes other than personal use.
Revised: 21 Jul 2008 07:50:12.
This page has been accessed times