The Lonz Winery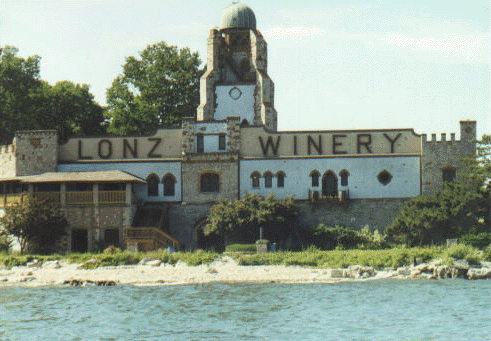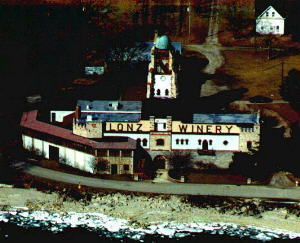 Located a stone's throw from the main ferry dock, the Lonz Winery was a favorite destination for visitors to Middle Bass. Built on the foundations and wine cellars that were part of Wehrle's Hall when it burnt down in the early part of the twentieth century, the Lonz Winery drew a lot of visitors to the island by ferry and by private boat. For many visitors, the Lonz Winery was synonymous with Middle Bass. There is a chronology of its history on this site here. You can also link to George Lonz's obituary, or to some of his writings.
In 2000, the winery and the vast grounds belonging to it were sold to the state with plans to turn everything into a state park. As the deal was being closed, the collapse of a terrace in the winery killed one person and injured about 80 more on July 1, at the beginning of the holiday weekend. After the accident, the winery remained closed for good, and whatever its future as part of a state park, it will never be operated again as a winery.
All Contents Copyright © 2000, 2001 by Middle Bass on the Web, Inc. All rights reserved.
Reproduction without written permission is forbidden for any purposes other than personal use.
Revised: 21 Jul 2008 07:49:51.
This page has been accessed times